A fun, nerdy podcast for people who love type, news, & type news.
Every week, we get together to talk about great stuff we've found about typography during the week — articles, new fonts, tutorials, new designers, you name it.
Before we decide which ones should be hitting your inbox in The Weekly Typographic, we meet and chat about the coolest ones. It's always been a fun show-and-tell, and frankly, we just figured — maybe other might people want to join us!
So every week we say hi, share some cool links, and see what everyone thinks. Super informal, super fun.
And the same morning, you can follow along as you listen by chekcing out the links in the newsletter in your inbox.
If you're interested, we publish each week in Apple iTunes & Google Play, right here on this page, and we throw a link in the newsletter, too — subscribe!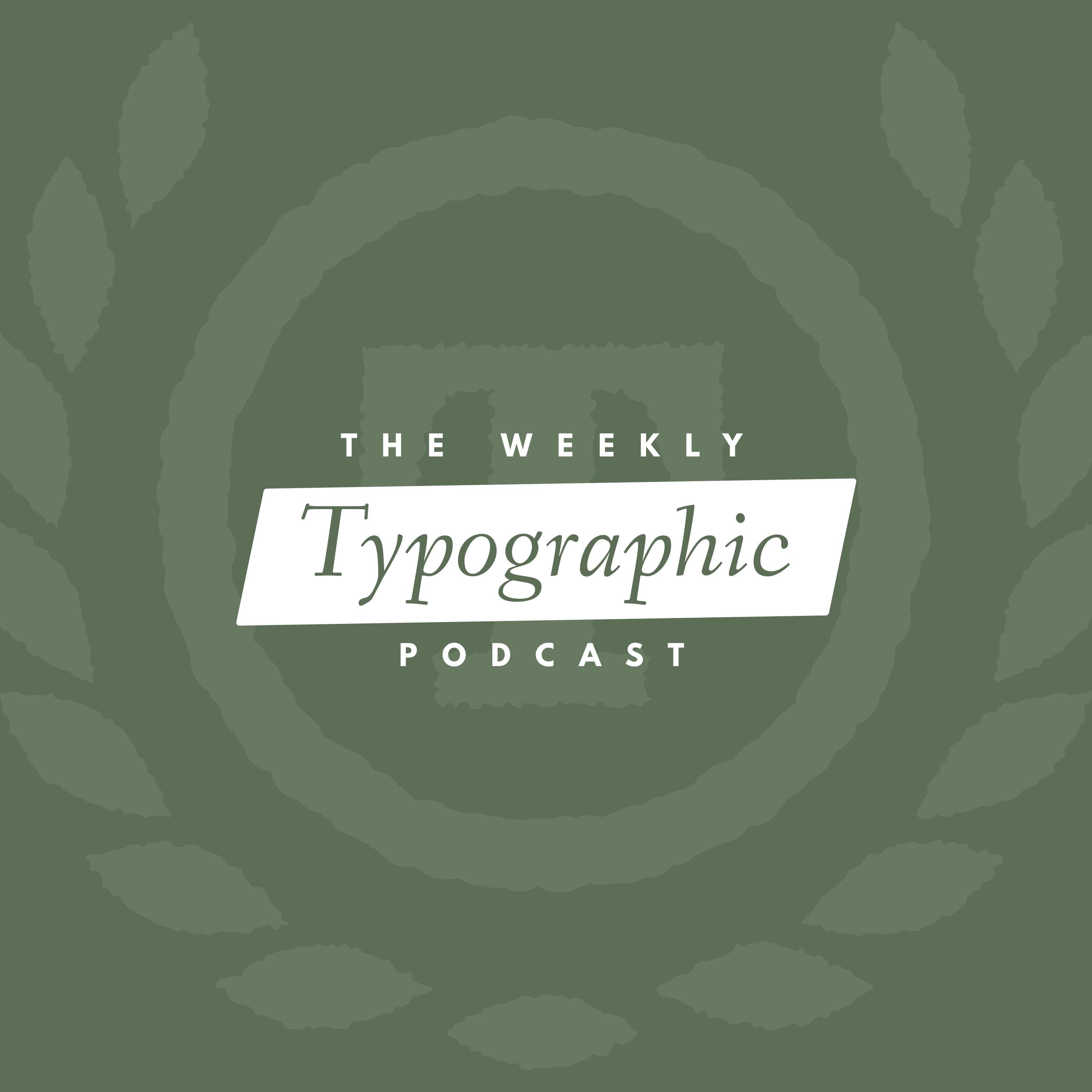 The Weekly Typographic — Episode 20
Variable Fonts, Design Challenges, Arabic & Mirco ✨
Could not be more excited to have a special guest this week, Mirco Monsees. With a handful of great links from all of us, this one ran a little longer than usual, but was an excuse for some really fun chatting.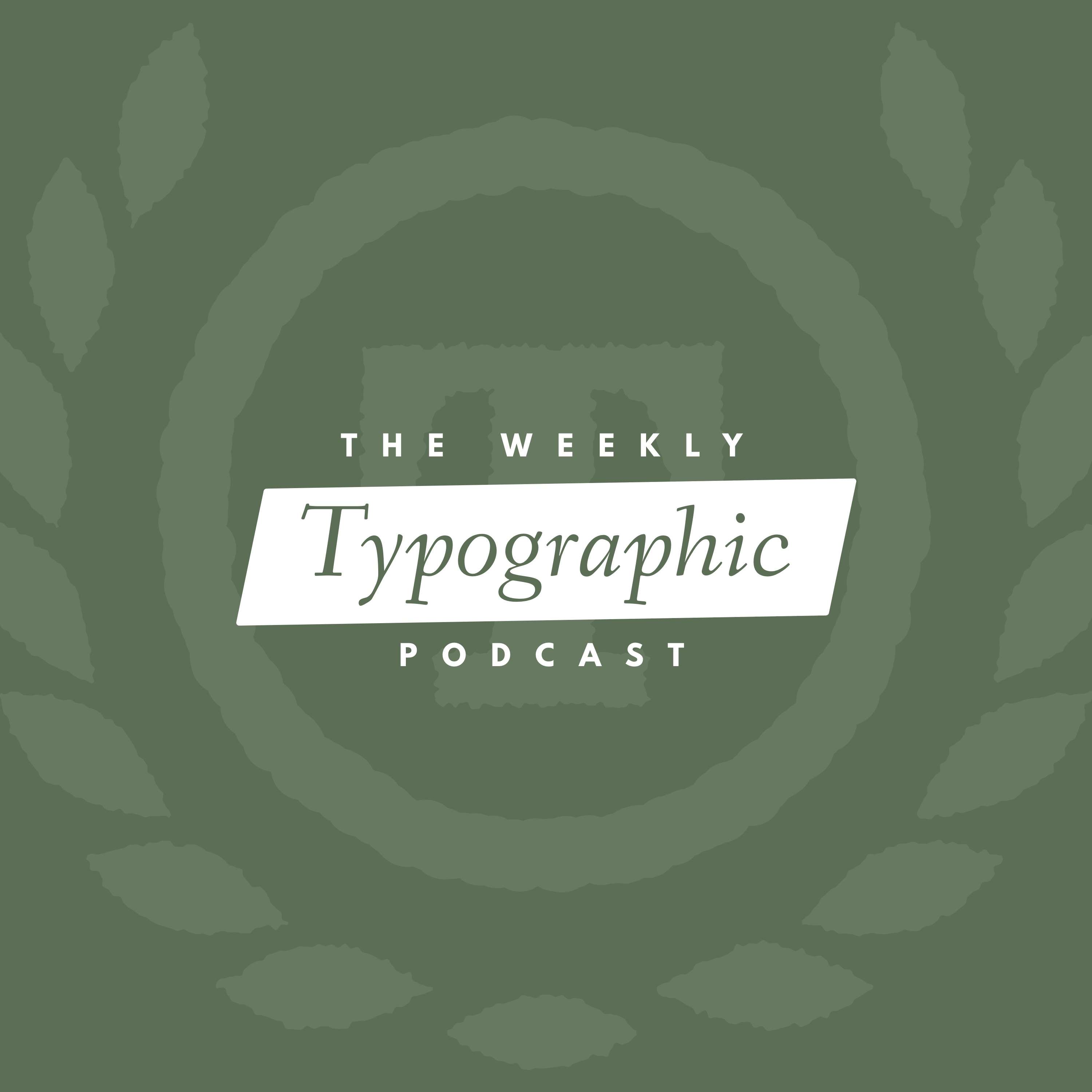 The Weekly Typographic — Episode 19
Worldly History, Secret 7, & Font Purchasing Survey 🙌
Some interesting topics this week — the fading typographic history of Berlin, some old preserved Italian type photos, the annual font purchasing survey, and a little bit more.
The Weekly Typographic — Episode 18
Overpass, Opentype, Buzzfeed & Cats 🙀
Our last in-person WT for a while, we had fun with a small set of light links — an OSS font, a cool tool, and a special find submitted by our very own feline font afficianado, Sir Halston P.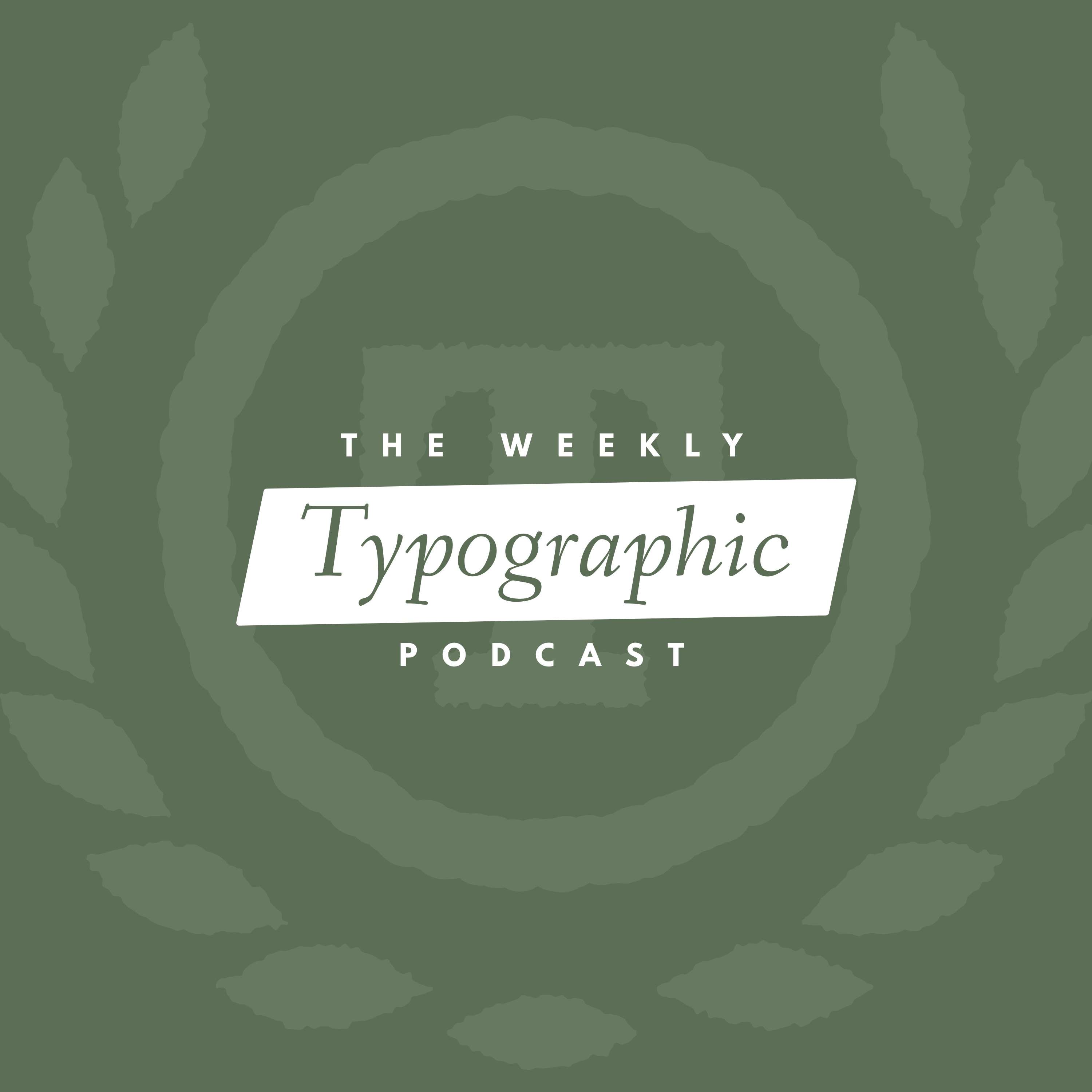 The Weekly Typographic — Episode 17
Cereal, Fondue, Arby's, and Sheep? 🐑
Back with another round, we've got some cool fonts to show, behind-the-scenes design decisions, a neat web tool, and more!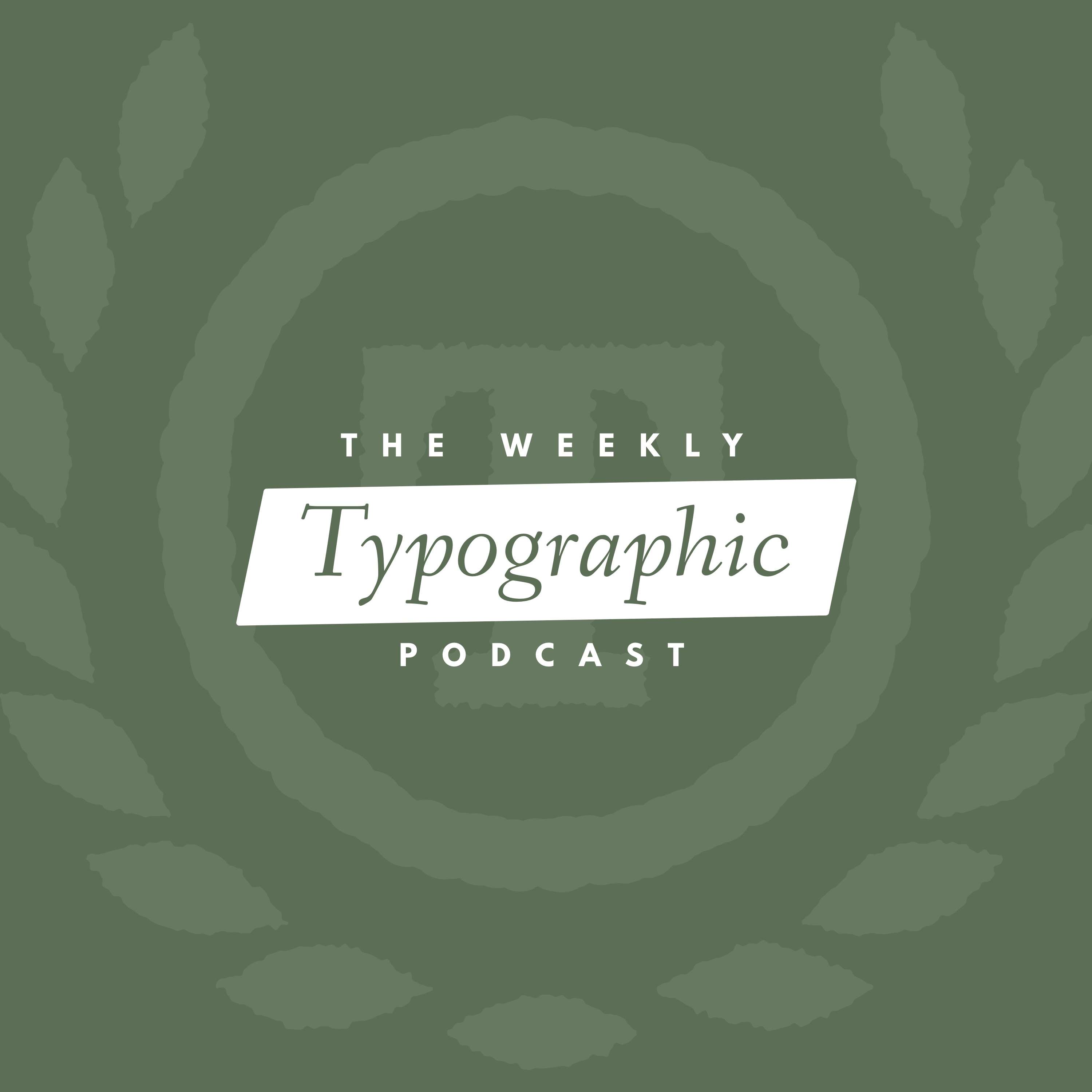 The Weekly Typographic — Episode 16
Mohave, Kermit, Geograph, Oh My 🙀
After a short hiatus, we're back with a bunch of cool type finds, a couple great articles, and some variable fonts you've never seen before.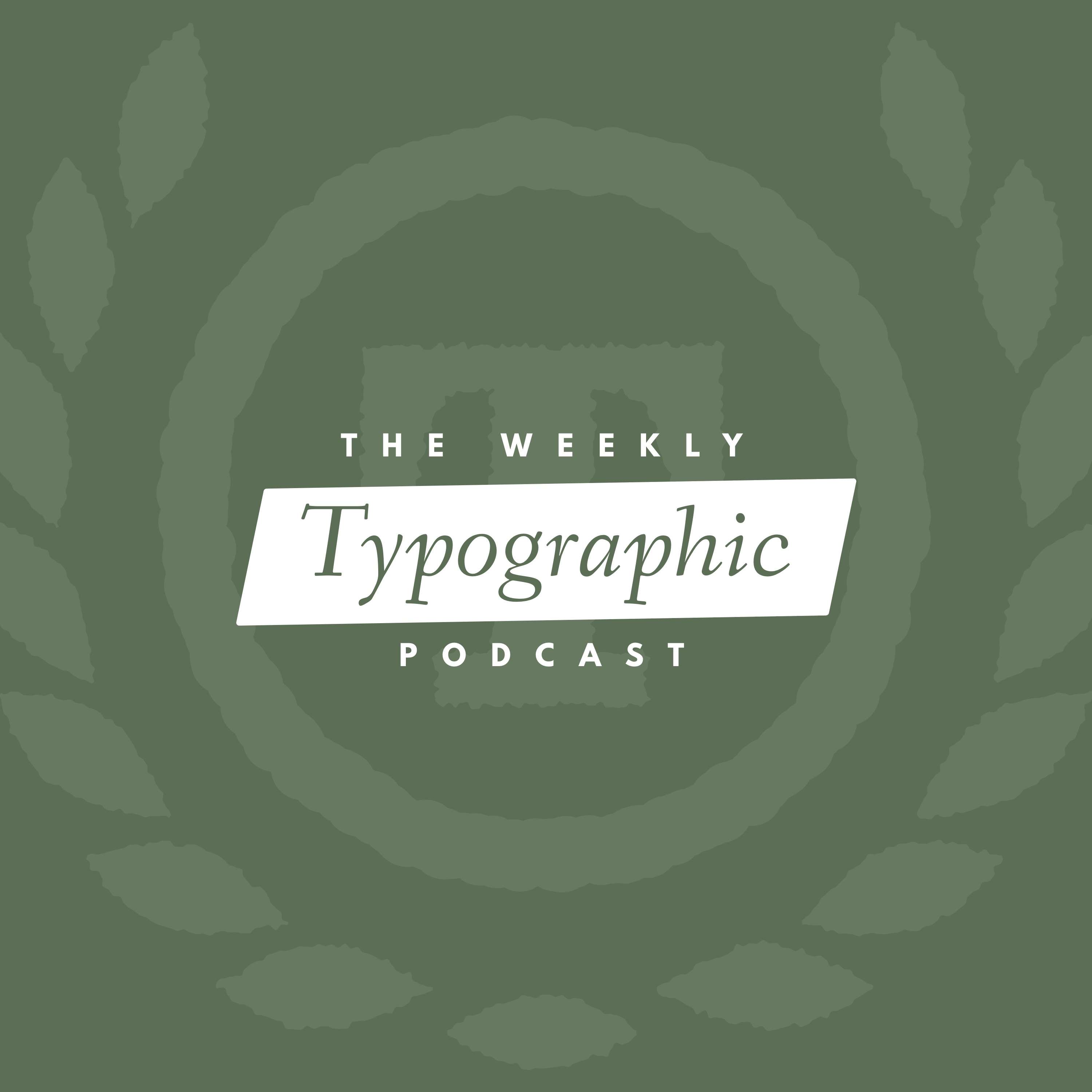 The Weekly Typographic — Episode 15
Kurt Cobain, Korean Type & Super Seventies Serifs 🕺
A slew of interesting and different links this week, from branding to a new font from one of our favorite foundries, to some open source type that got shut down, to typography tools for spies.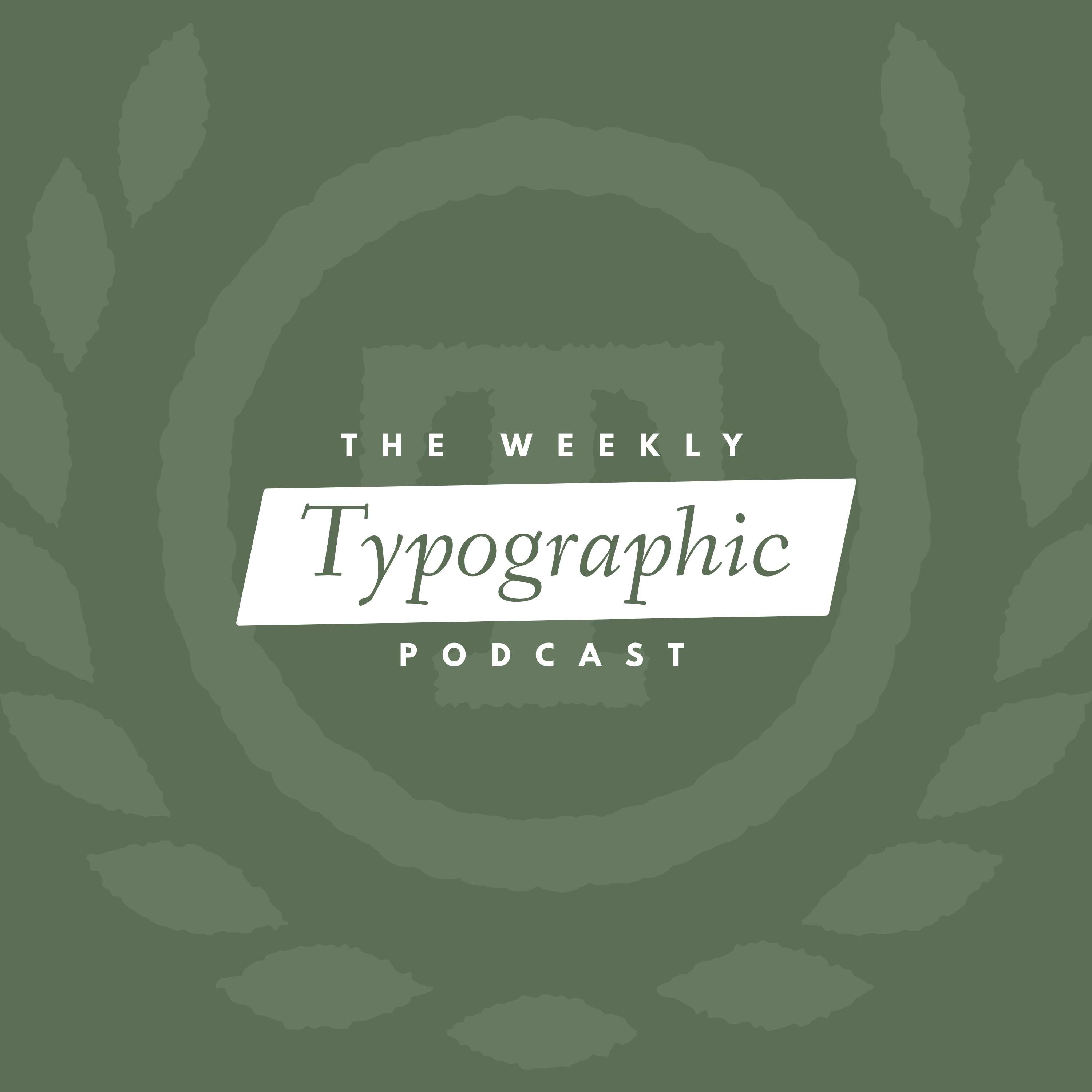 The Weekly Typographic — Episode 14
Netflix Sans, Source Han Serif, FontDrop & more! 🌮
A light but fun week, checking out Netflix's new custom face, an open-source Pan-CJK font, some good resources, and more great nerdy goodness.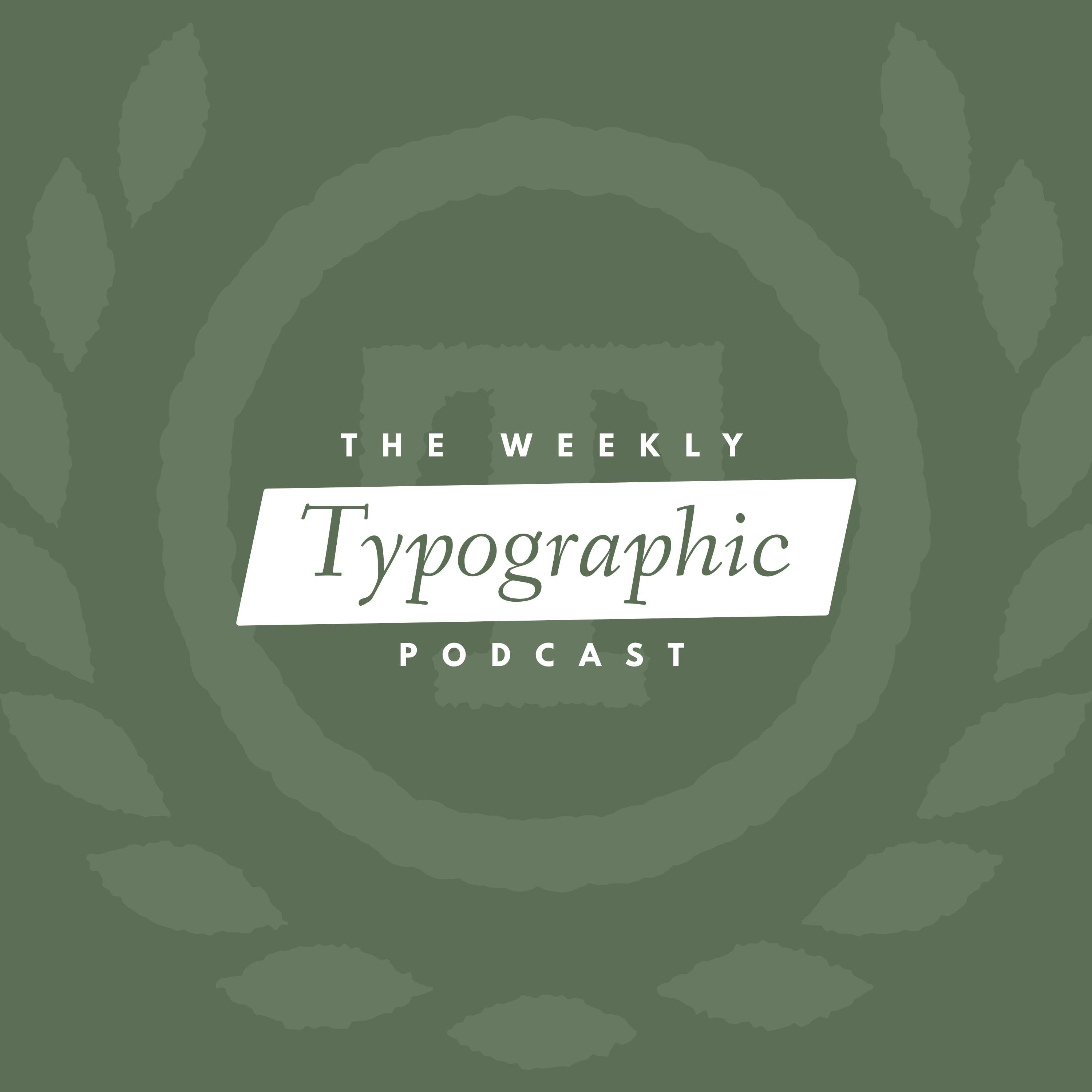 The Weekly Typographic — Episode 13
Sonic Type, Art Direction, Handbooks + Platforms 🙇🏻
What an overwhelmingly awesome set of things out in the world this week — from some beautifully design interactive articles, to old-but-recently-discovered online educational resources, to a crazy new pre-alpha open source type platform. Lots to listen about this week!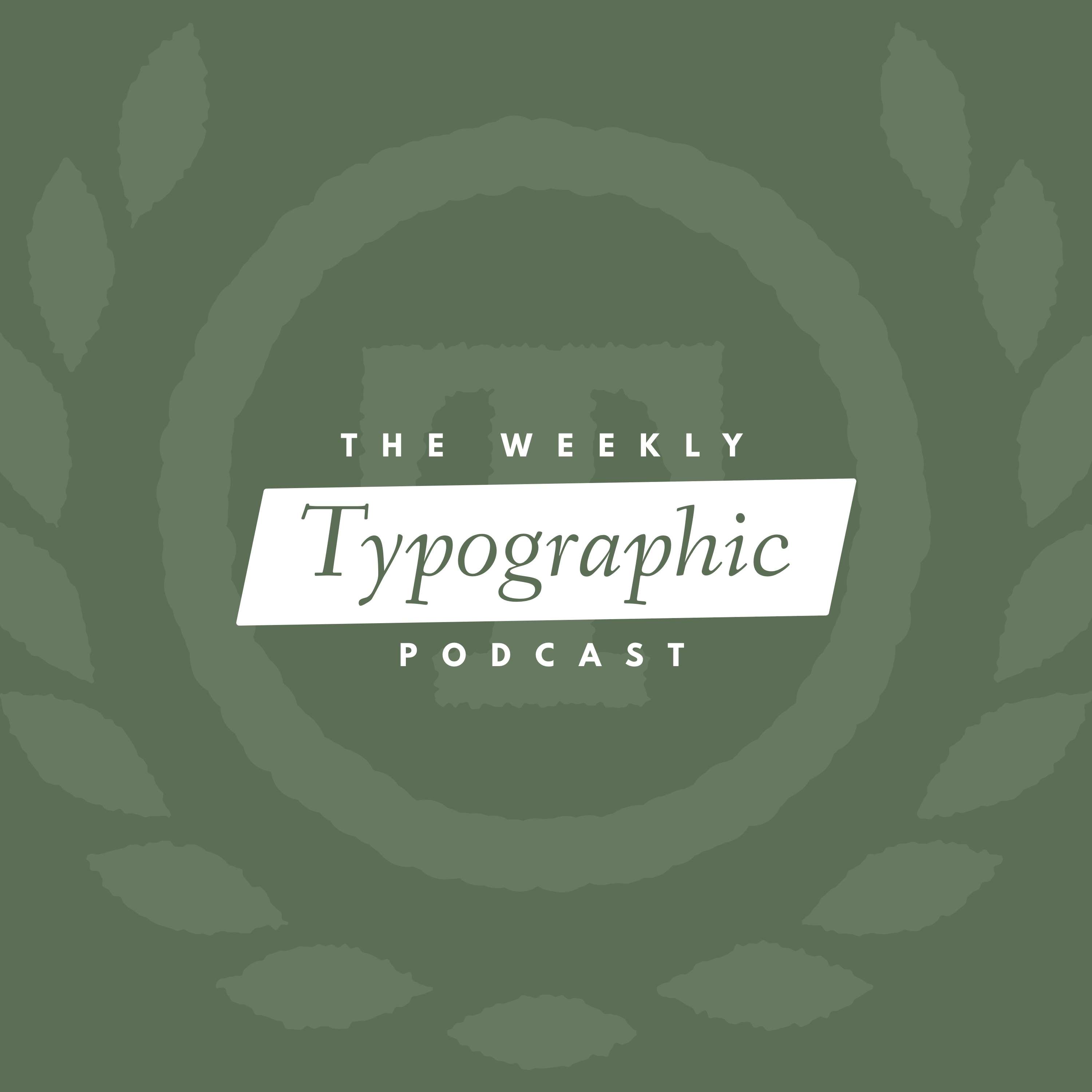 The Weekly Typographic — Episode 12
Why Open Source, Chinese Fonts, Pocket Typography Guide, and a bunch more 📓
Since having to skip last week's, we ran a little long this week, but we talked about such an interesting variety of topics that we just couldn't help it — from a new work-in-progress font site, to chinese fontmaking, to UI animation, the method behind open-source madness, and even more.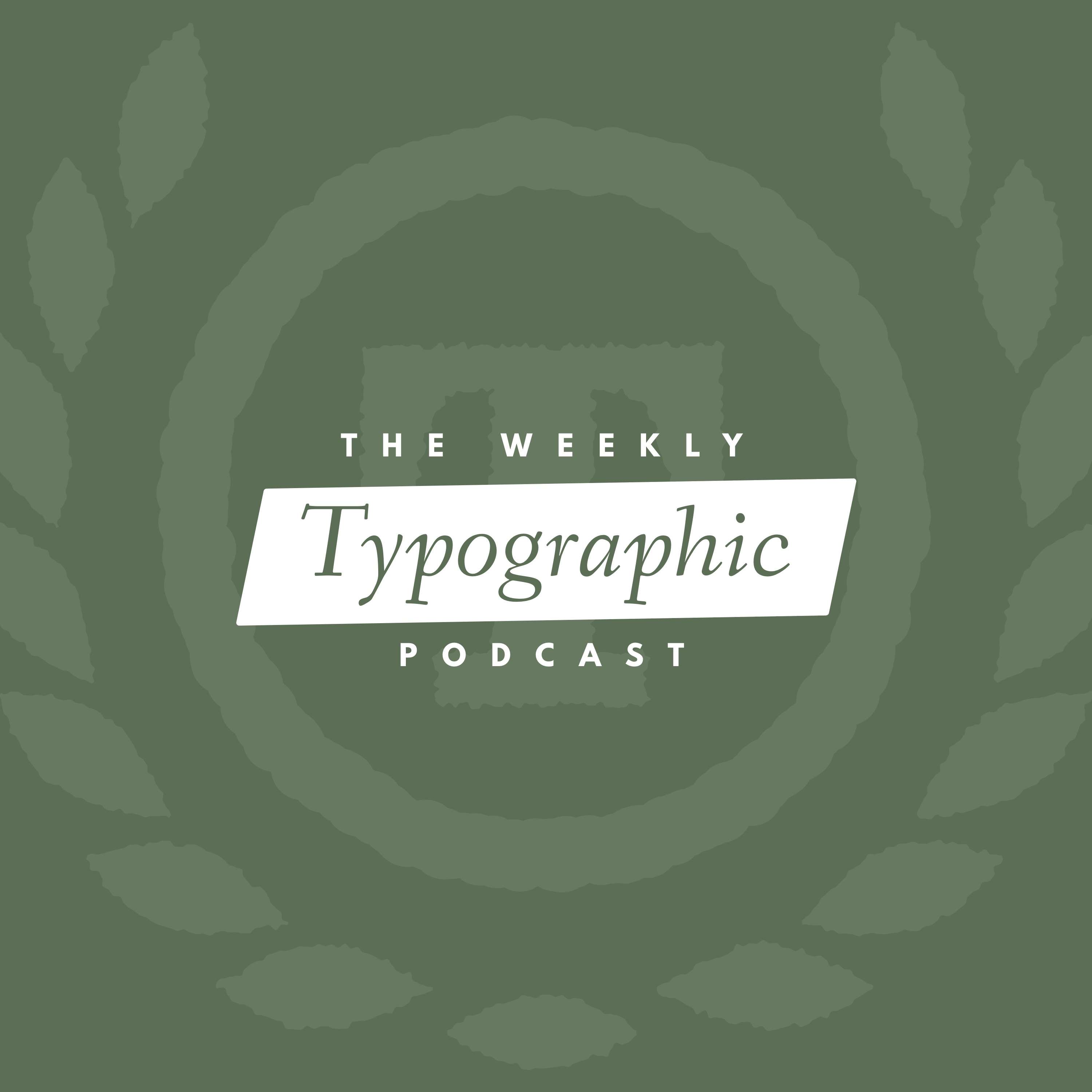 The Weekly Typographic — Episode 11
Type Design Tips, Antique Children's Books, and Github? 🤓
Favorite part — Olivia and I both get to nerd out on our respective excited topics, and inbetween lay down some awesome resources for type design tips, drawing curves, practical UI design / graphic design cheats, and a heartful talk about handwriting.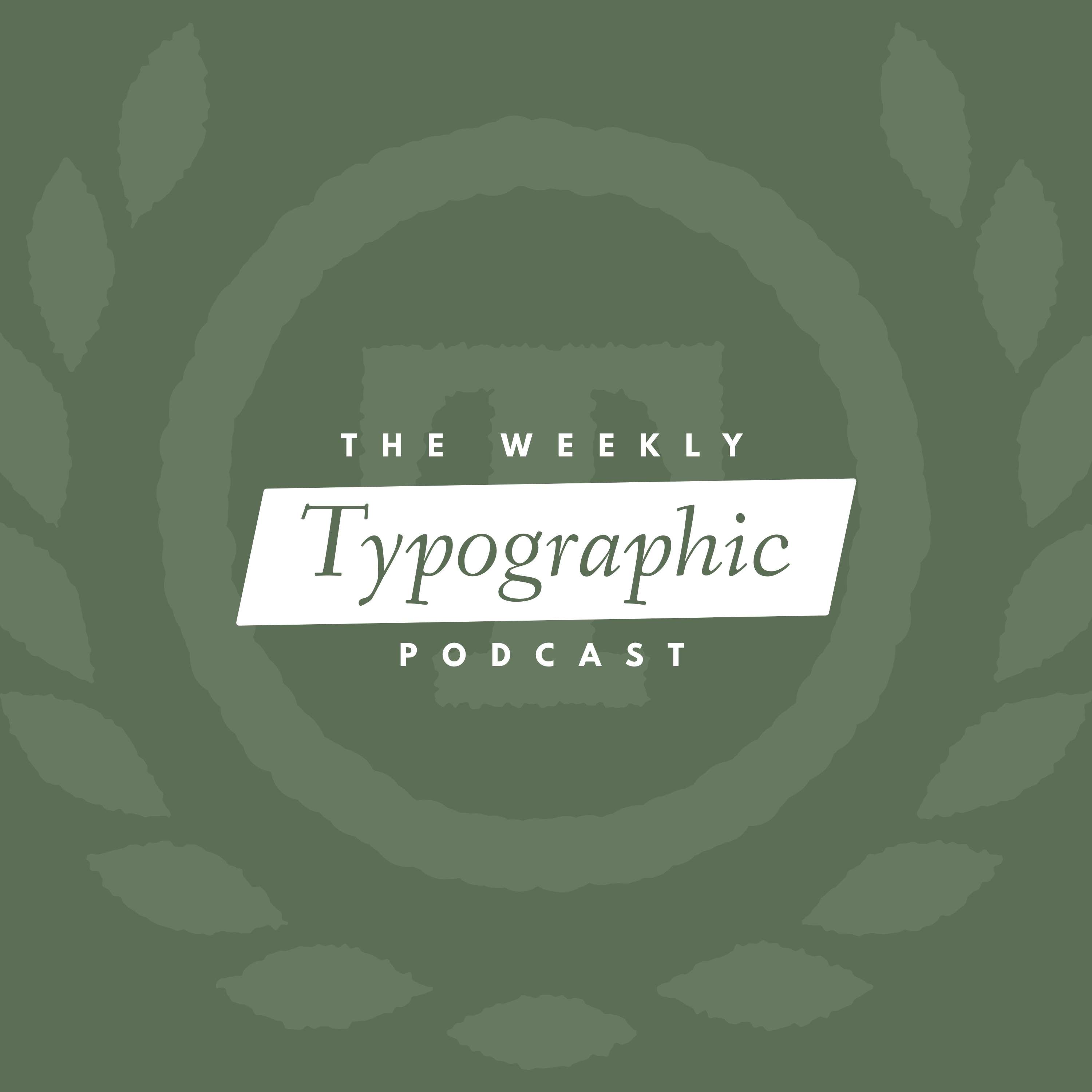 The Weekly Typographic — Episode 10
Archives, Curves, Parties & Emoji! 🌎
An amazing set of exciting links this week, from a free type design mini-tutorial to an antique archive of super-detailed type specs. Not to mention a handful of exciting links, with even more links inside that'll link you to even more links. There's some fantastic resources to bookmark in these beautiful webs.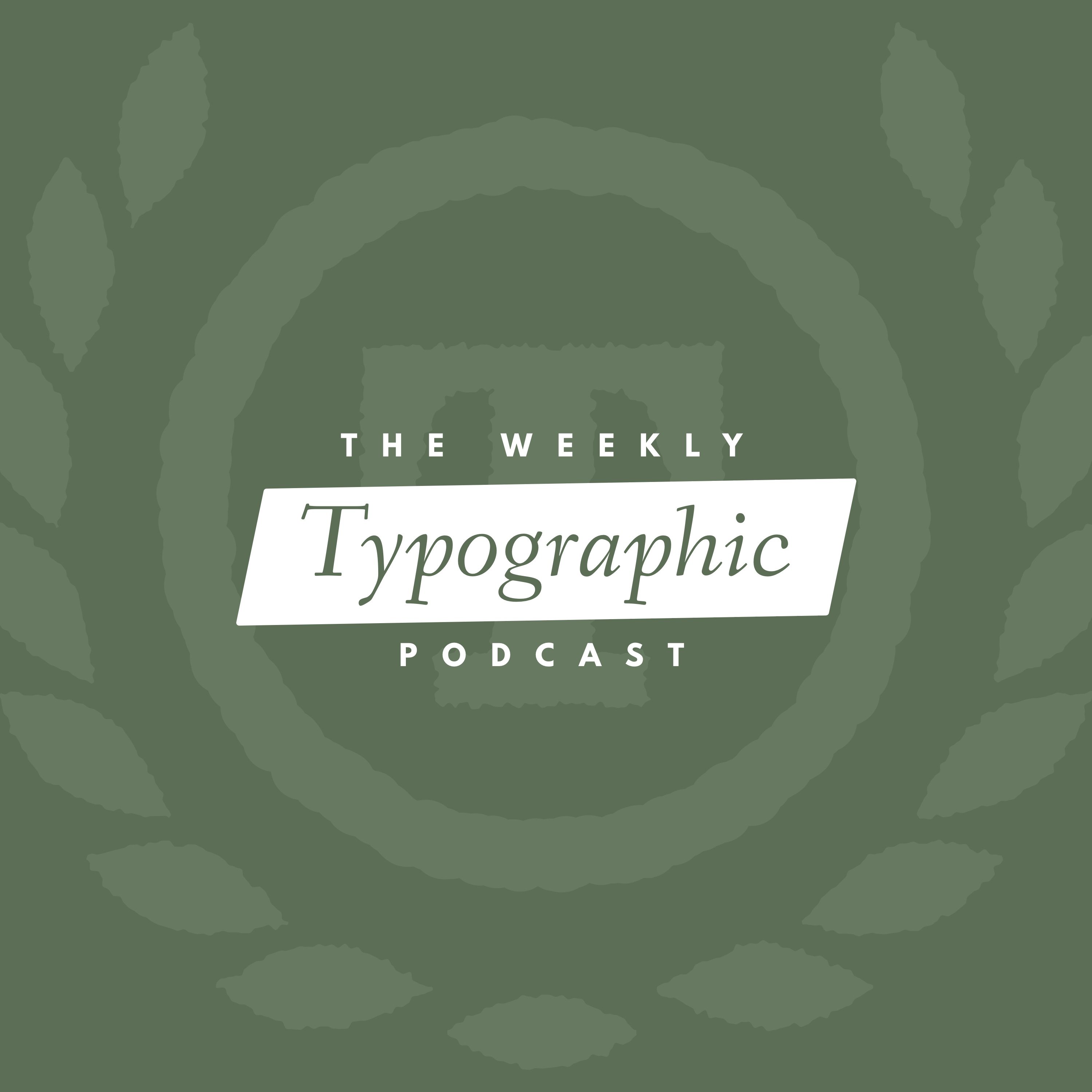 The Weekly Typographic — Episode 09
Free French Font Scene, Sketch/iOS, Trikster Type, and more!
One of the least alliterative titles we've probably ever had, but we get to chat this week about an amazing new free font, how it came to exist, another amazing free font, the slew of history behind it, a practical UI design article, and a whole bunch more.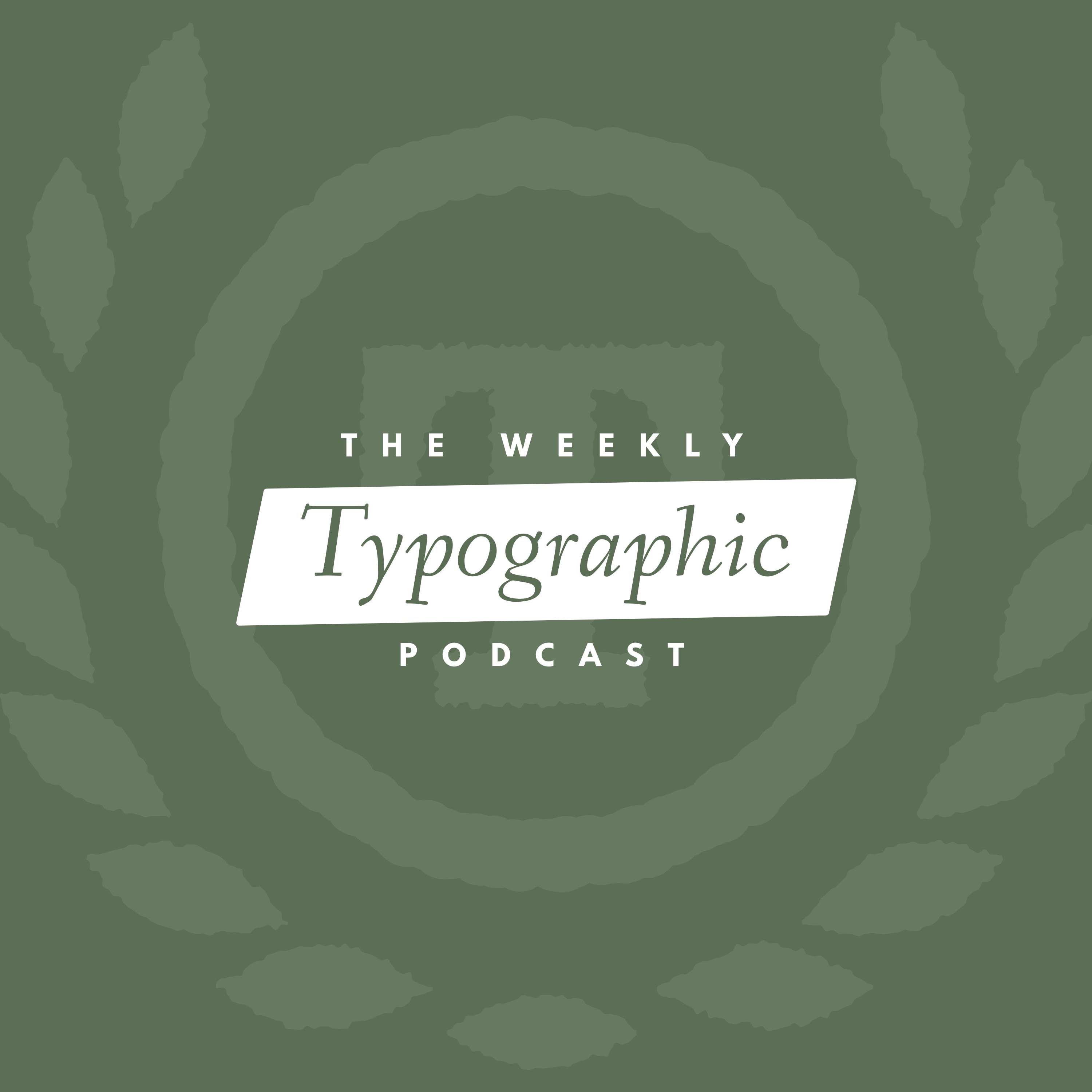 The Weekly Typographic — Episode 08
Free Found Font, Futura, and the Future™ 🚀
After a fun evening at TypeThursday NYC, we sat down to share what we found this week, including an awesome open-source font we discovered, a long and chock-full-of-great-links interview, a fun video about Futura history, and more!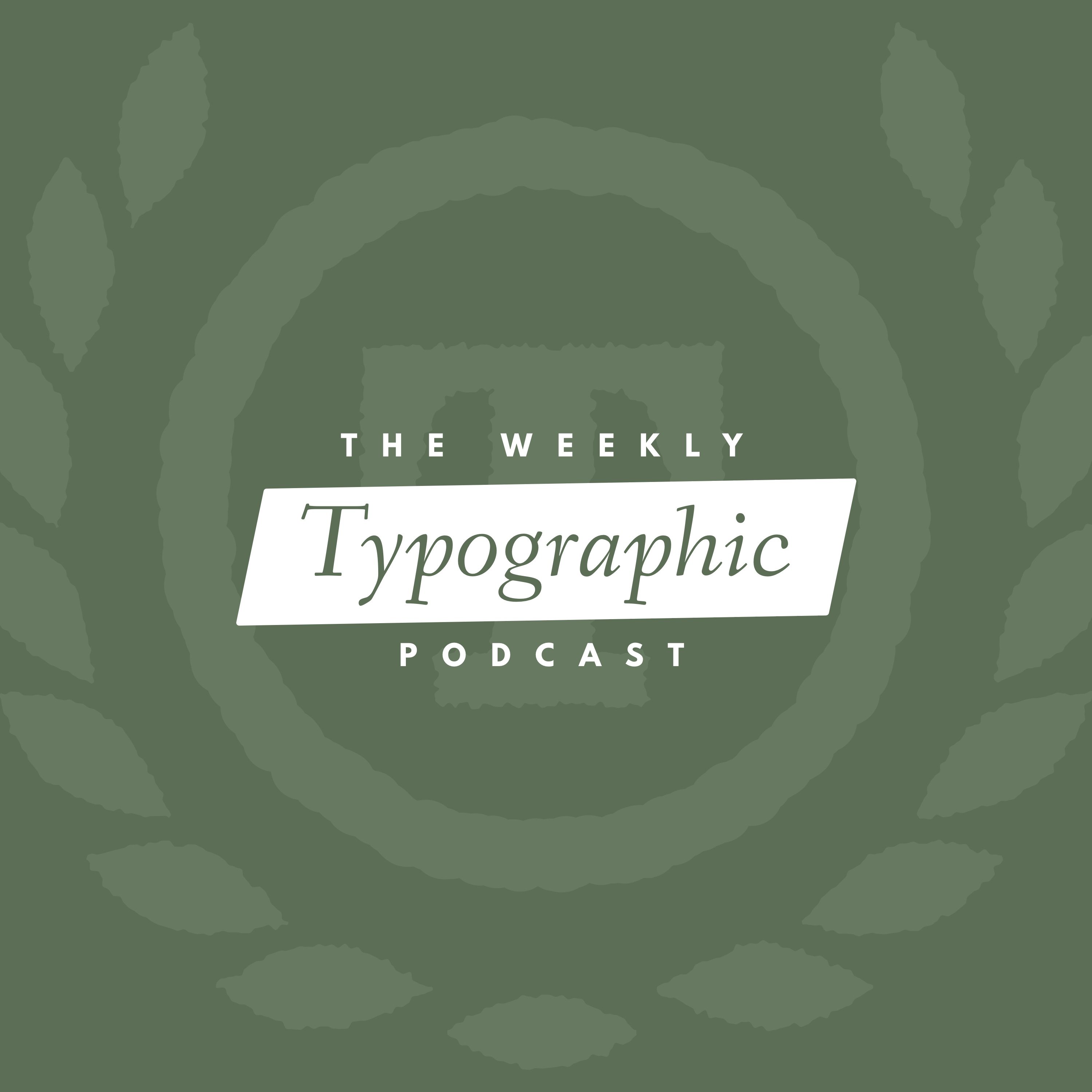 The Weekly Typographic — Episode 07
Writing, Graveyards & Sketch 👩🏻‍🎨
Psyched this week to have a variety of seemingly innocuous links that are full of awesomeness under the covers! Sketch plugins, reusing your graveyard of old designs, how writing can make you a better designer, and of course, a bunch more!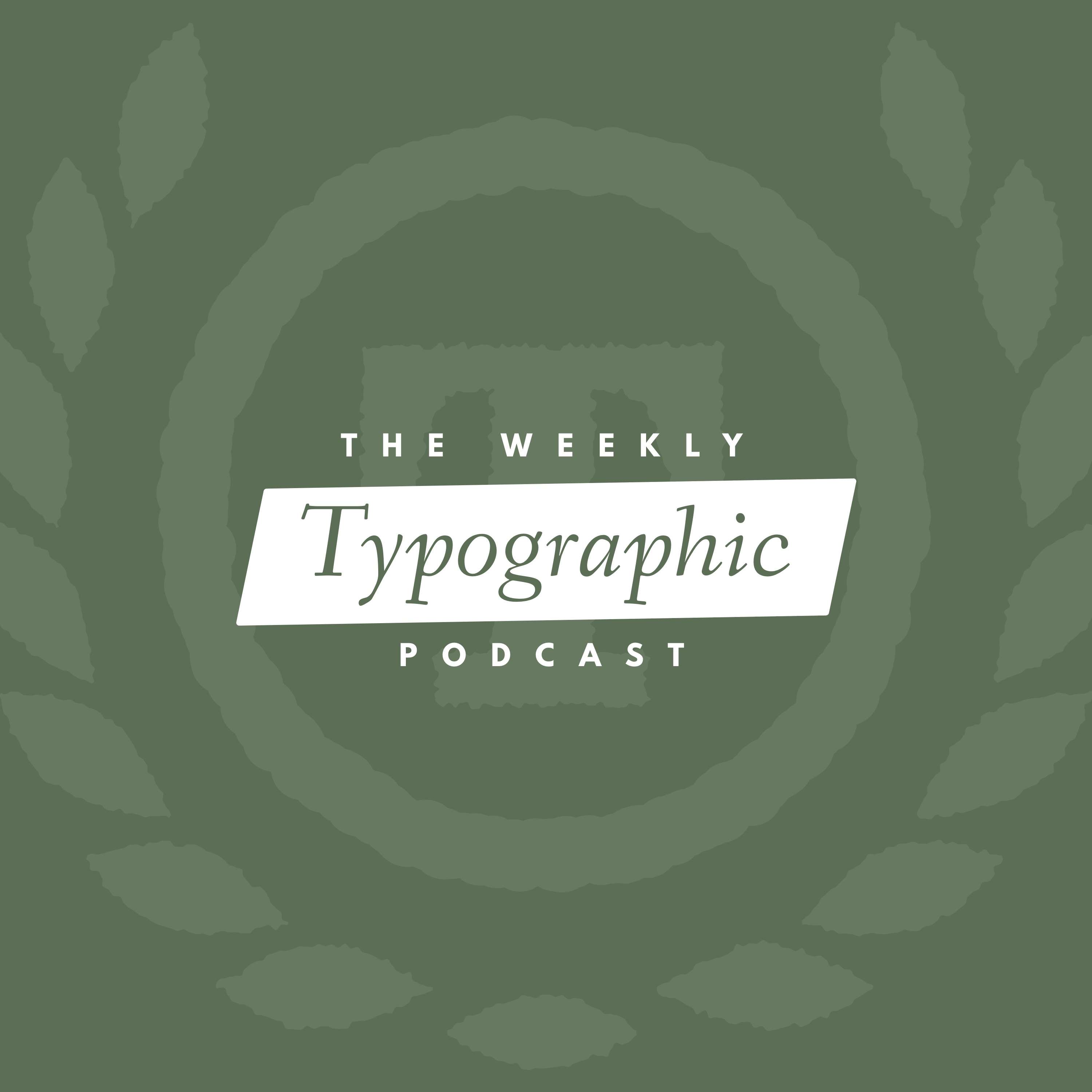 The Weekly Typographic — Episode 06
Adele, UX, and Overcoming Fear of the Internet 🤓
After a long break, we're back in the new year, with far more great finds than we could possibly talk about. Hear a little about how classes are going, how UX teaches fundamentals of design, and how Adele loves Raleway, amongst even more fun & nerdy babblings.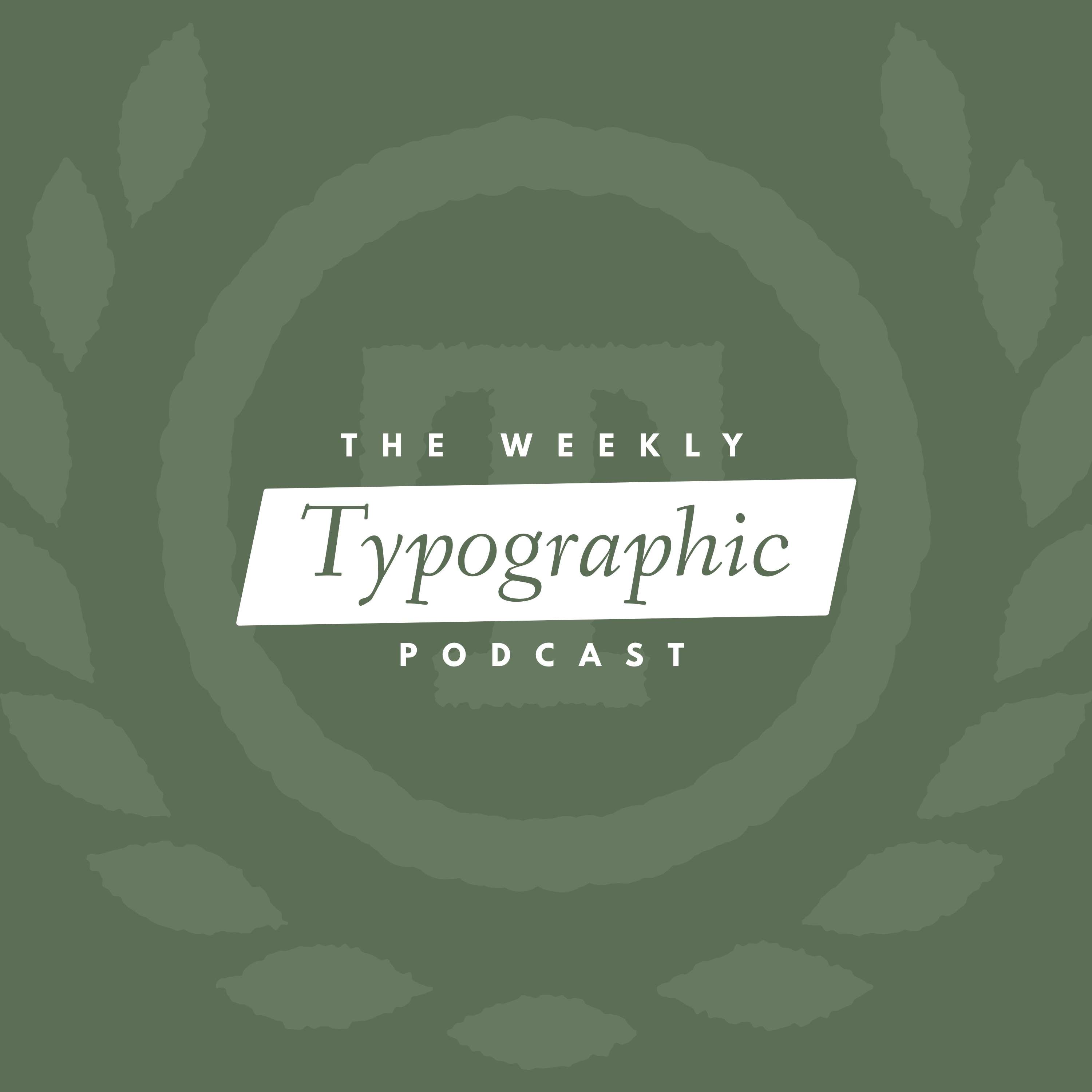 The Weekly Typographic — Episode 05
Oi! Tips, Oggs, and Blobs 🍧
Not much in League news this week, but a solid & great roundup of design tips, web design trends + history, a few fonts we found and love, and even Stranger Things.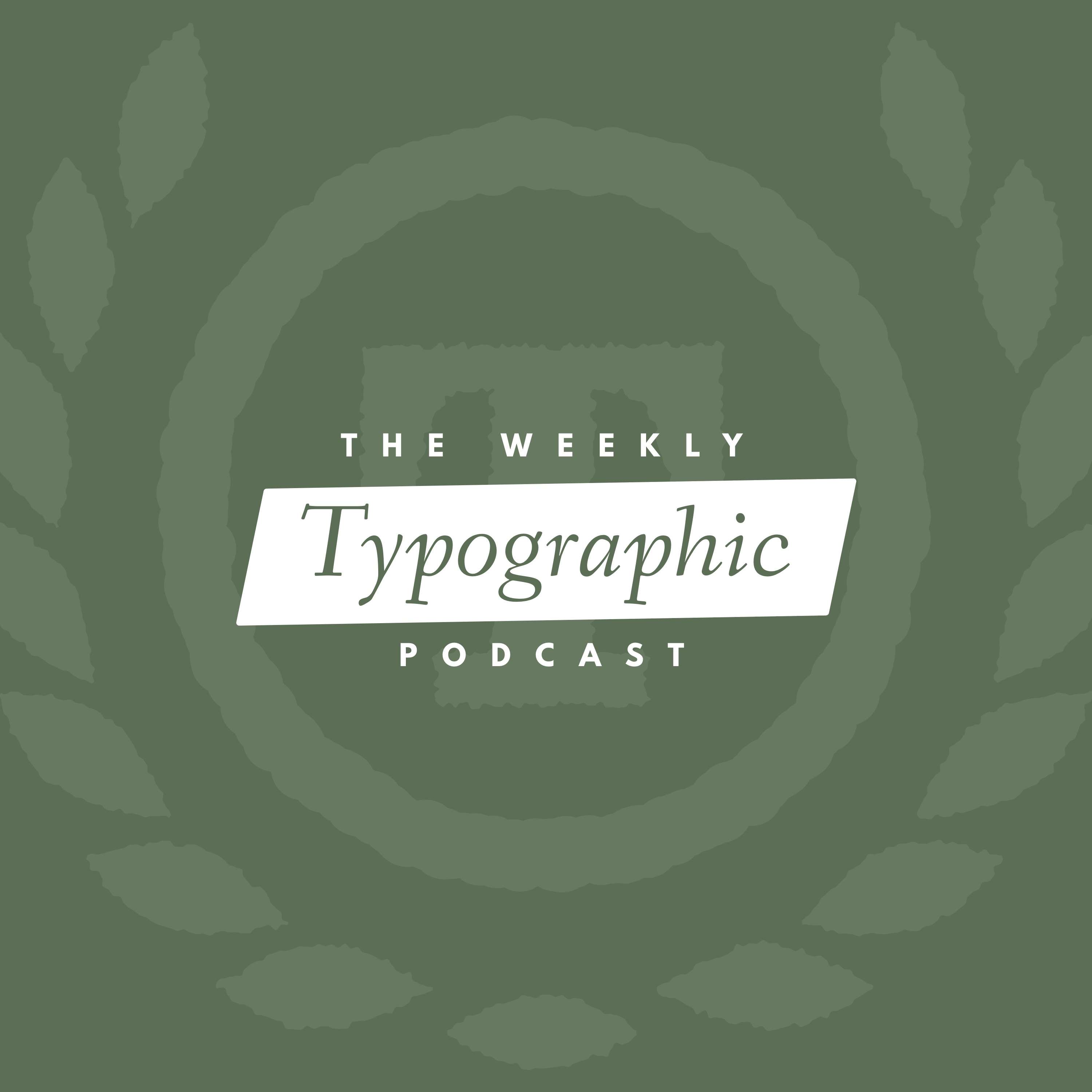 The Weekly Typographic — Episode 04
Nerd Gifts, Yogurt, Design Prompts & More 😎
So much fun in this fourth installment — we're jazzed from launching so much earlier this week and finding so much diverse type news. We talk about type gifts, yogurt branding, Helvetica, programming fonts, and more!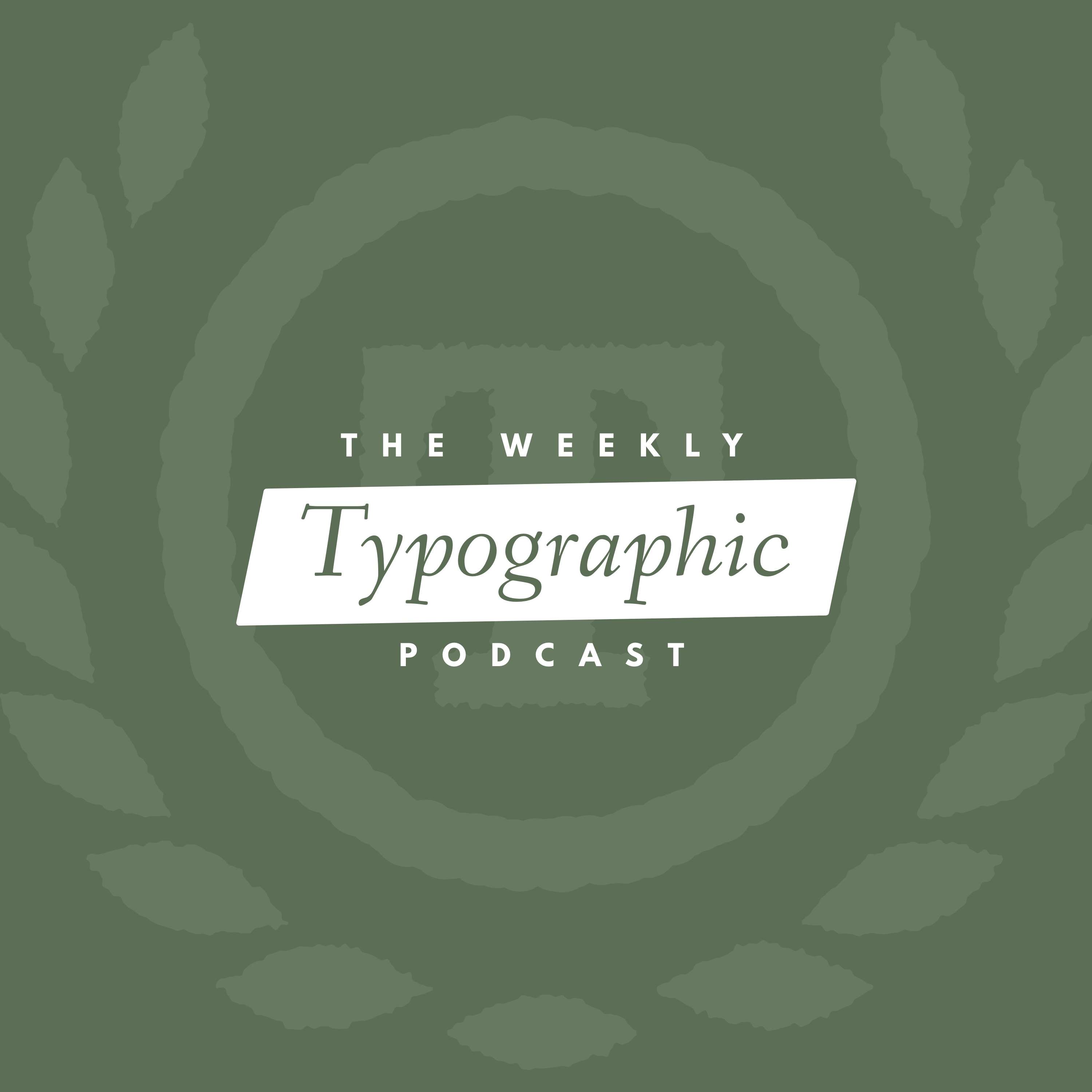 The Weekly Typographic — Episode 03
New course preview, animated type specs, and learning from UI 📚
Our third episode brought to you remotely thanks to Thanksgiving vacation — this week we chat online, with more detail about our new course launching Monday, an awesome article about UI that teaches us fundamentals for any kind of design, sweet animated type specimens from TypeTogether, and a bunch more!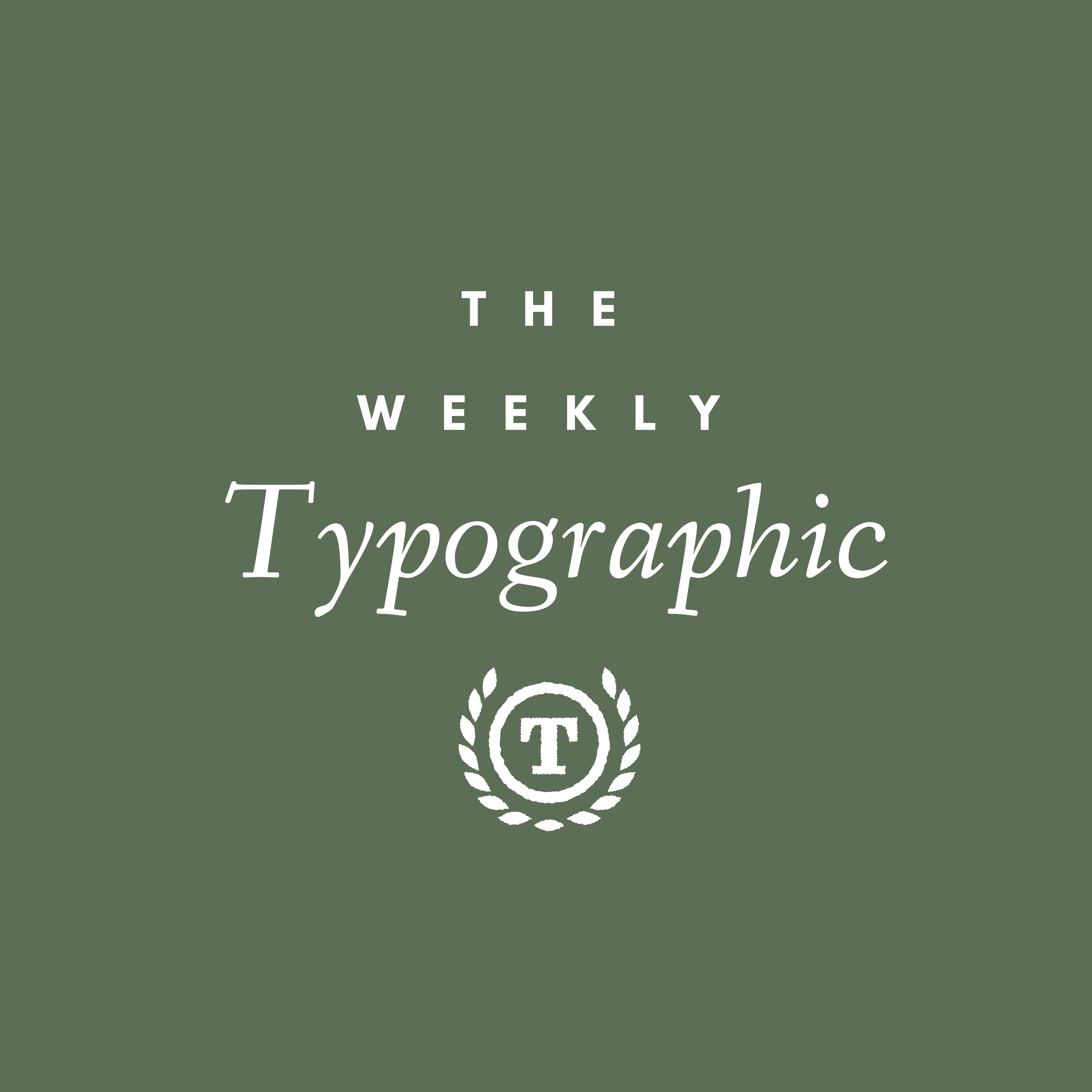 The Weekly Typographic — Episode 02
Twitter Tweets, Virtual Type Museums, and Beautiful Bookstores 📚
Excited to bring you our second episode — we start by talking in more detail about the new site launch, the new course along with it, and a new font to boot, then dive right into a bunch of neat articles this week about the subtle effects of increasing character count on Twitter, a virtual type museum you can hold in your hands, a map of all the best type-friendly bookstores in the world, and more.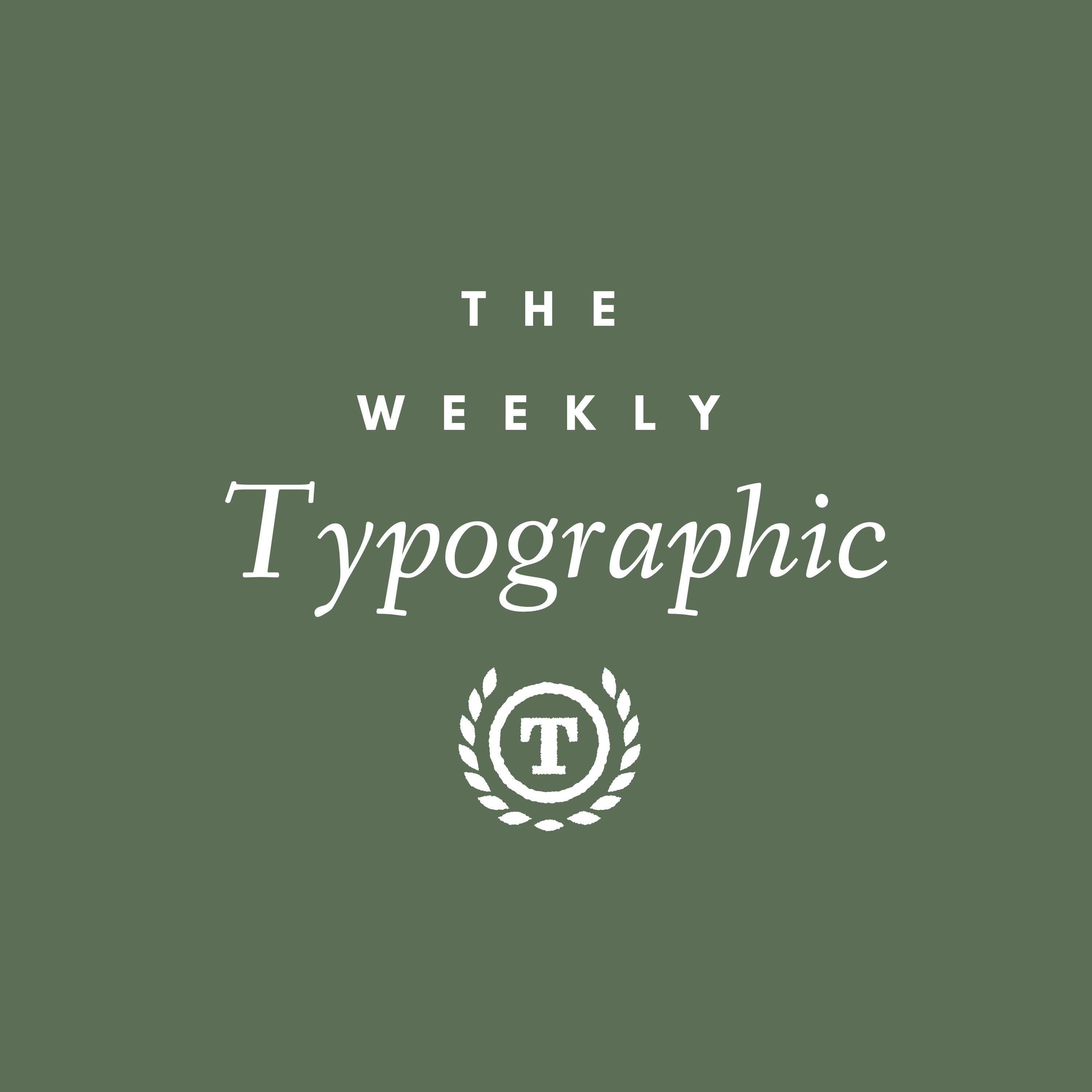 The Weekly Typographic — Episode 01
Intros & Big Announcements + IBM, What The Font, & Michael Beirut 👋
Our very first episode ever, we start off with an exciting handful of neat stuff we found this week for our Weekly Typographic newsletter — IBM's first open-source font, a big upgrade to WhatTheFont, and type-picking tips from Michael Beirut. Not to mention a couple really exciting League announcements we're psyched to tease.
You want to learn typography, design, or follow all the nerdiest type news. We're here for you.